Everything you need to know about

Black Friday
A research with 1,500 respondents across Italy, Spain and France, aimed at providing e-commerce and digital professionals with an in-depth tool for understanding the preferences and choices of consumers
An answer to the most sought-after questions regarding Black Friday
How many people will shop online during Black Friday? Will they spend more or less than last year? What are they planning to buy?
We turned to the UNGUESS crowd to look for answers to this burning questions, just to make your Black Friday campaign, creatives and activities more effective
A deep dive into buying habits, planning of expenses and device preferences
Products, industries, differences with previous years and much more
1,500 interviews from Italy, Spain and France, with a focus on different age groups
Unique insights to plan your Black Friday campaigns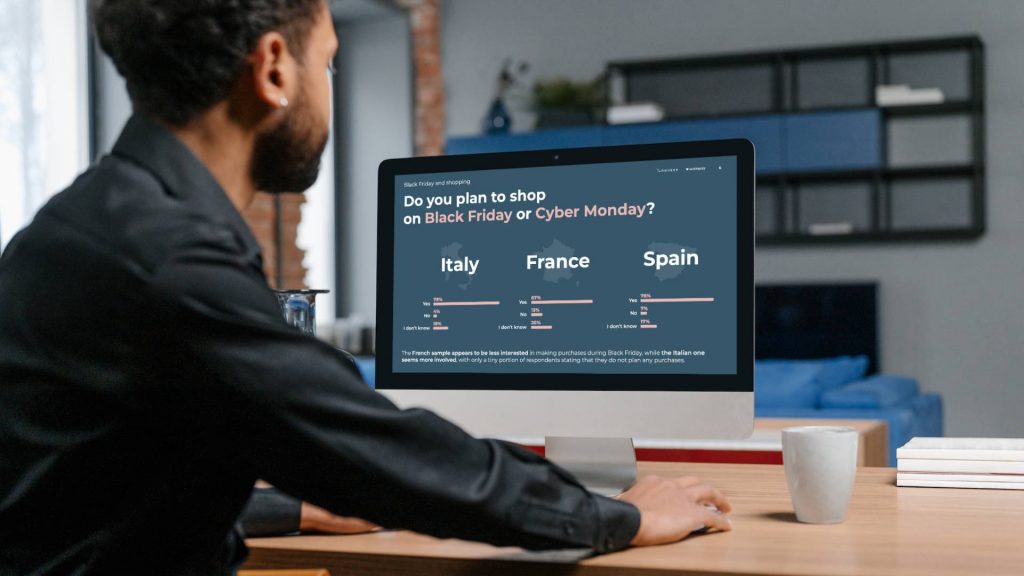 Table of content
Black Friday and shopping
Shopping planning
Buying Habits
Environmental Impact
Buy Now Pay Later
Fill the form to download the full report
You are just one step away from discovering out some priceless insights about what your customers are planning to buy for this Black Friday.